Old People Jokes, Hey Who You Calling Old?

Old People Jokes are funny for one main reason. We sadly, identify with them. Come on, admit it. You read these because you're:
Not a teenager
Looking to make fun of a friend
Laugh because you recognize that you do this stuff
Wipe away a tear... because you recognize you could do this stuff.
You are on our website because we care about growing older and about Anti-Aging products.  You are one of the old people, and like us... you're going down fighting!  Enjoy these old people jokes brought to you by AgelessFx's anti-aging product recommendations and our customers that use them!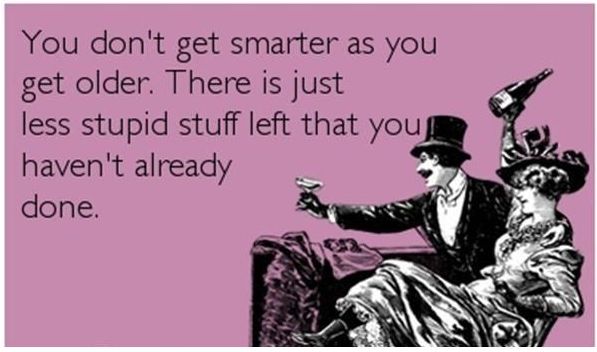 Don't Forget, we want your old people jokes. Submit your joke using the form at the bottom of this page. Thanks
Nutri Define Multi Correcting Day Cream
Infused with botanical oils to help restore your skin's optimal moisture balance. Natural extracts help improve luminosity and hydration. Read more...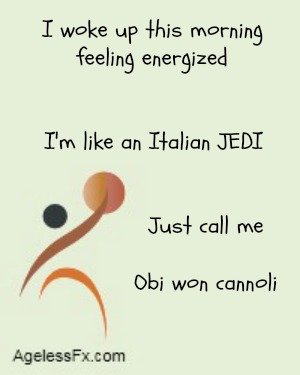 Very Old Man Joke, still hard to imagine, yet!

You know you are getting old when your son or daughter starts getting mail asking them to join AARP!
- Thanks Raghupathy, Rio Vista, Ca

And You Think Social Security is bad...

We were so poor when we were kids. When we went to the park to see the ducks, the ducks threw bread at us!
- Thank you Fred Marshall, from Hattersley Hyde Cheshire

Your Birthday? The 3 Periods of Time...

Forget about the past, you can't change it; forget about the future, you can't predict it; forget about the present, I didn't get you one
- Thanks Gothman (from Gothville of course)

Wrinkle Softening Cream
This unique botanical formula is designed to intensely hydrate and help protect against environmental damage, while helping to soften and reduce the appearance of fine lines

Losing your memory!
I am losing my memory.

The other morning I was sitting on the edge of the bed, unshaven, with my head in my hands trying to wake up and my wife walks out of the bathroom all dolled up ready to go shopping and she looks at me and says

"Boy you have had it".

I don't even remember getting it!
-Thank you, Dave from Florida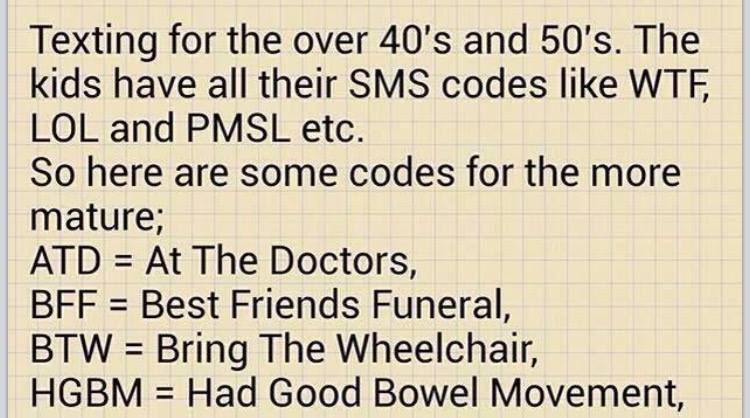 The Shoe Box

A man & woman had been married for more than 50 years. 
They had shared everything. They had talked about everything. They had kept no secrets from each other except that the little old woman had a shoe box in the top of her closet that she had cautioned her husband never to open or ask her about.
For all of these years, he had never thought about the box. One day the old woman got very sick and the doctor said the end was near. Trying to sort out their affairs, as most old people do, the old man took down the shoe box and took it to his wife's bedside. She agreed that it was time that they look into the box.
When he opened it, he found two handmade dolls and a stack of money totaling $90, 000. He asked her about the contents.
"When we were to be married," she said, "my grandmother told me the secret of a happy marriage was to never argue. She told me that when I got angry with you, I should just keep quiet and crochet a doll."
The husband was moved to tears. Only two dolls were in the box. He thought she had only been angry with him twice in all those years of living and loving. He almost burst with happiness. "Honey,' he said, "that explains the dolls, but what about all of this money? Where did it come from?"
"Oh," she said, "I made that by selling the dolls."
Don't Forget To Send Us Your "Old People Jokes"
I was at a cash machine when an old lady came up to me and asked to check her balance. So I pushed her over.
Taking regular naps prevents old age... especially if you take them while driving.
Your mum is so old, when I told her to act her age, she died.
Terrorists don't usually die of old age.
Sign: If you're over 50+ years old, please use valet parking. Valets don't forget where you parked your car.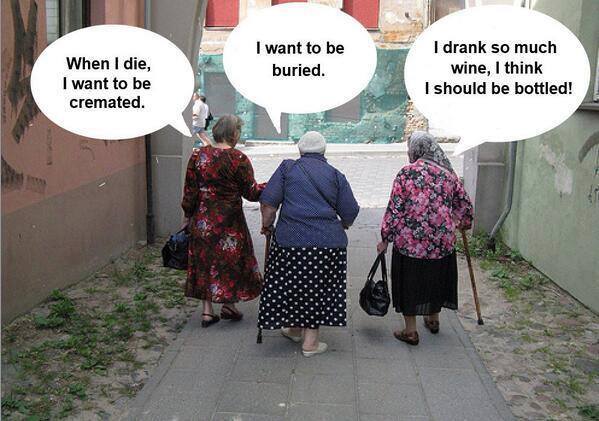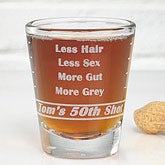 Order one for a gift!
Birthday Troubles Personalized Shot Glass
Sitting Alone on a Park Bench
On a warm summer evening, a jogger saw an older man sitting on a park bench crying his eyes out.  The jogger stopped to ask why the old man was so tearful.
The man said, "I recently married a beautiful young woman.  Every morning we wake up and make love.  Then she fixes me an incredible breakfast before going to her high paying executive job.
She comes home at noon and we make love again before she fixes me a wonderful lunch and then she goes back to work.  In the evening she is home like clockwork and we make love before she makes an incredible dinner for us.
Later we go to bed for the night and we make love again and we fall asleep in each others arms.  Day after day it's same."  "So why" asks the jogger "are you sitting here crying your eyes out?"
"Well" says the old man "I went out for a walk after lunch today and I forgot where I live....."
- Thank you for contributing to 'old people jokes', Timosabe from Chesapeake, VA
Funny Birthday Video (and sweet)

Kid Roasts His Principal (You'll laugh and love it) Just Click to play this funny video on growing old

---
Related Articles for Old People Jokes

Leave our Old People Jokes page and return to our Funny Getting older Jokes page
Leave this page and go to our Funny exercise Joke page
Leave this page and Go To Our Online Store so YOU don't look old like the people in these jokes

---
Do You Know a Funny Joke or One-Liner?
Heard a funny joke about growing older? Share it!
What Other Visitors Have Shared
Click below to see contributions from other visitors to this page...

Pen by Viagra.

The 89 year old great-grandfather took his 85 year old sweetie out for pizza. He paid for the meal with his personal check. Noticing the pen advertised …
---