Anti Aging Face Products
Never Leave Home Without Them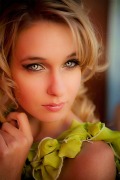 Why anti aging face products? Everyone sees your face. Your face sees every damaging element known to Mother Nature. It's no wonder why we spend so much time and money on it.
Your face "lights up" when you're happy. It contains your smile that can "brighten a room when you enter." And it's a great place to hold those big, beautiful, yet sulty eyes.
Our face is the second part of our body that we notice when we think we're "getting older". (Eyes are the first - what were YOU thinking?!)
What was once a smooth surface is a bit rougher as our skin cells exfoliate slower after age 30. Elastin and collagen production diminishes leaving us with loose, even sagging skin. And eventually, oh no, wrinkles!
How Do I Know If It's Serious?
There are common facial skin problems such as 'Seborrheic dermatitis'. Think of a dandruff type of rash with a little bit of scaling. The white flakes around eyebrows, the creases of the eyes, and along the fold next to the nose going down to the mouth. Simply, use Cortizon -10 (or a generic 1% hydro cortisone)found in most pharmacies.
Other causes could be an allergic reaction to a new food seasoning or herb, organic or chemical skincare product, or even your toothpaste! Think back to remember if you've changed anything recently - then stop doing it and see.
Either way, if you cannot correct the problem within two weeks, a trip to your dermatologist is in order.
HydratingFx Cleanser
All Anti Aging Face Products start off with a cleanser. This is a  rich hydrating cleanser that loosens and removes dirt, germs, excess oils, dead skin cells, and cosmetic residues without irritating the skin. Just as importantly, it doesn't contain chemicals that draw away much needed moisture like mass produced store brands.

The Glycerin attracts moisture to your skin. The Aloe Barbadensis leaf Juice will enhance the appearance of dry or damaged skin by reducing flaking and restoring suppleness. Includes other anti aging face ingredients to help clean and condition your skin
---
World's Best MoisturizingFx Serum
Our MoisturizingFx Serum is the best moisturizing agent on the world market today. It's high concentrate of hyaluronic acid draws moisture from the environment to the skin for an effective moisturizing effect. Our choice as the best anti aging face product, it moisturizes the skin, treats wrinkles and may even reverse your signs of aging!
Apply to skin after cleansing. Let absorb for the best moisturizing effect
---
Matrixyl Night Moisturizer
This anti aging face product is a non-irritating skin rejuvenation cream containing patented pentapeptides that improve the appearance of facial wrinkles, stretch marks, and minor skin imperfections. With antioxidants, five small amino acids and a fatty acid it aids the build-up of collagen in the skin. And yes, it has hyaluronate acid for that superb moisturizing effect.
This amazing product will...
Reduce appearance of fine lines and wrinkles
Dramatically improve skin firmness
Enhance skin's defenses, preventing future damage
Hydrates and absorbs quickly
---
FirmingFx for Face and Neck
FirmingFx contains Peptides, a breakthrough new technology in anti aging. Peptides help to boost collagen production. It restores elasticity and tone. Complete with Hexapeptides, Sunflower oil, Beeswax, Aloe, Coconut, tea, licorice and hyaluranate among other active ingredients.
---
GlowingFx Microdermabrasion Scrub
Use our optional applicator and our GlowingFx to slough away those dead skin cells. Immediately you'll start to see and feel soft, radiant, beautiful skin. The Hydrogenated Camelia Sativa Seed Oil (exfoliating beads) will leave your skin glowing.
Dampen skin with applicator sprayer, and apply with the gentle applicator scrubber for 20 seconds and rinse. Use once a week and save on those trips to the day spa
BrighteningFx Serum
---
Extracted from the bark of the Chilean Boldo tree, this helps brighten skin, improve clarity and even-out skin tone, while fading skin discolorations. Our BrighteningFx does this without bleaching. It's designed to fight free radical damage, improve overall radiance, prevent visible signs of premature aging and reduce inflammation, redness and spots
After applying, Use a quality sunscreen to protect your new and radiant skin
---
Suntan Lotion SPF30 Unscented
Our Unscented Suntan Lotion with SPF 30 for is great for all skin types including sensitive Skin. Any anti aging face product or skin treatment must end with a good SPF30 sunscreen for your protection. SPF30 blocks all harmful UL rays from the sun helping you avoid possible future skin problems. This should be used every day all year around.
---
Coming Soon - Diet Supplement that supports
facial anti aging problems
Our Newest Anti Aging Face Product
We will soon introduce a new vitamin supplement that helps restore elastin and build collagen. Our goal of fast results and long term benefits works even better when we let our bodies work for us from the inside as well as the outside.
---
Leave Anti Aging Face Products and See All Our Best Anti Aging Products

See How You Can Get Our Complete Anti Aging System and Get $1500 in Free Products

Leave Best Anti Aging Face Products and Go To Our Home Page